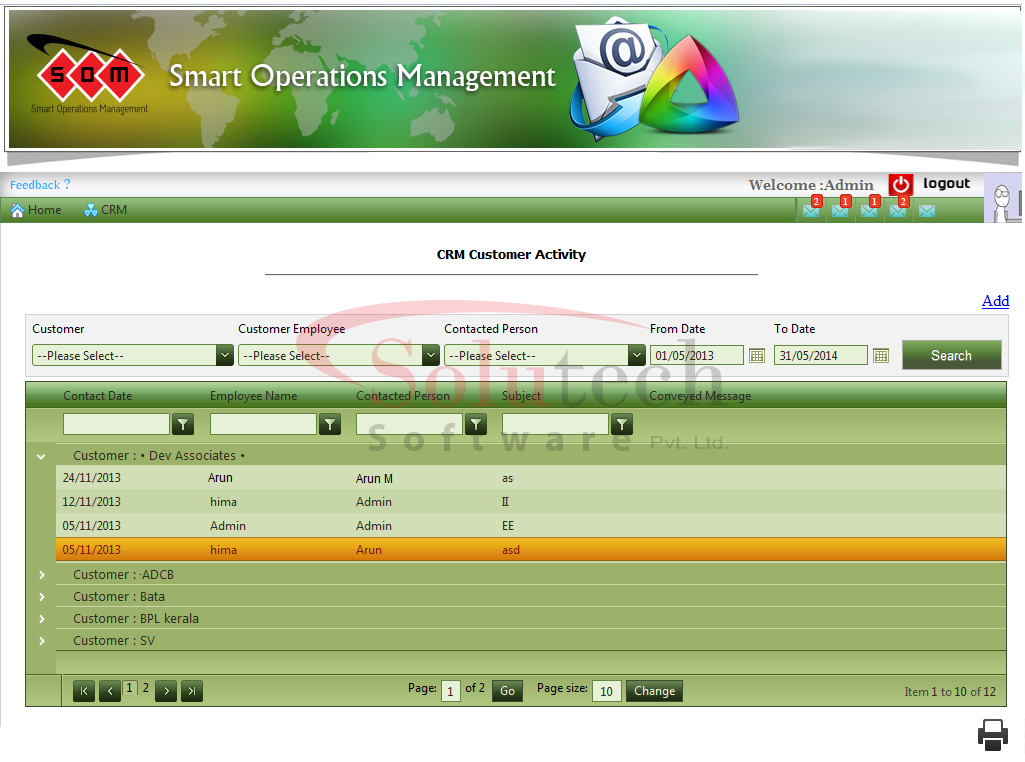 Customer Relationship Management
Customer registration
Customer Employee Profile
General Correspondence Register
CRM Employee Activity
Event register
Event organizer
Reports on above
CRM employee products of interest
Product Inquiry Review
Uploads documents on above
Email,Reminder & Notification
The functionalities are :
Customer registration
Notification/ reminders on all important dates
Payment reminders
Expiry reminders
Mail Box
Activity monitoring and Security Log
View all activities
Summary of activities
Security log should for any kind of changes in the data (like addition, editing, deletion etc.) with the user name, date and time
As per the system's audit policy it contains records of login/logout activity or other security-related events. This keeps up a detailed history of data management made and by the user with the help of version controlling mechanism.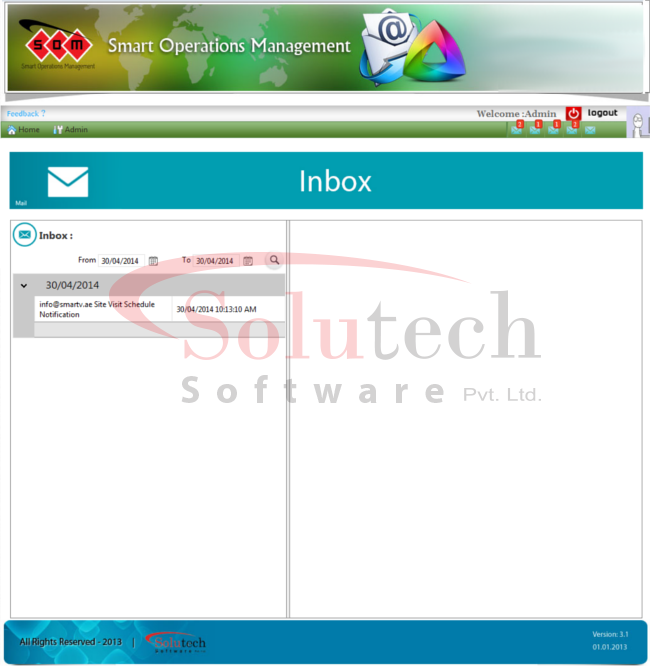 Email Management
Management and archiving of important mails for the organization.
Preventing communication with black listed contacts by integrating with administration section.
Scheduling for incoming/outgoing mail distribution based on the recorded date and time
Classification of incoming mail as Confidential , Business Related ,Private etc
Complete History Tracking of Inbox and Outbox
Email reminders
Assigning reference number to the email
Categorize the email
Failed communication handling
Email achieving
This module integrates with User Account Management and administration section, Activity Monitoring & Security Log, to perform its operation. Email systems centrally capture emails created and received by the whole application.
Flexible queues and routing rules assure that email gets to the right person .The interaction history, an integrated knowledge base and pre-response templates are available in this module.
Let's Talk
About Your Next
Project Your Mind